New Design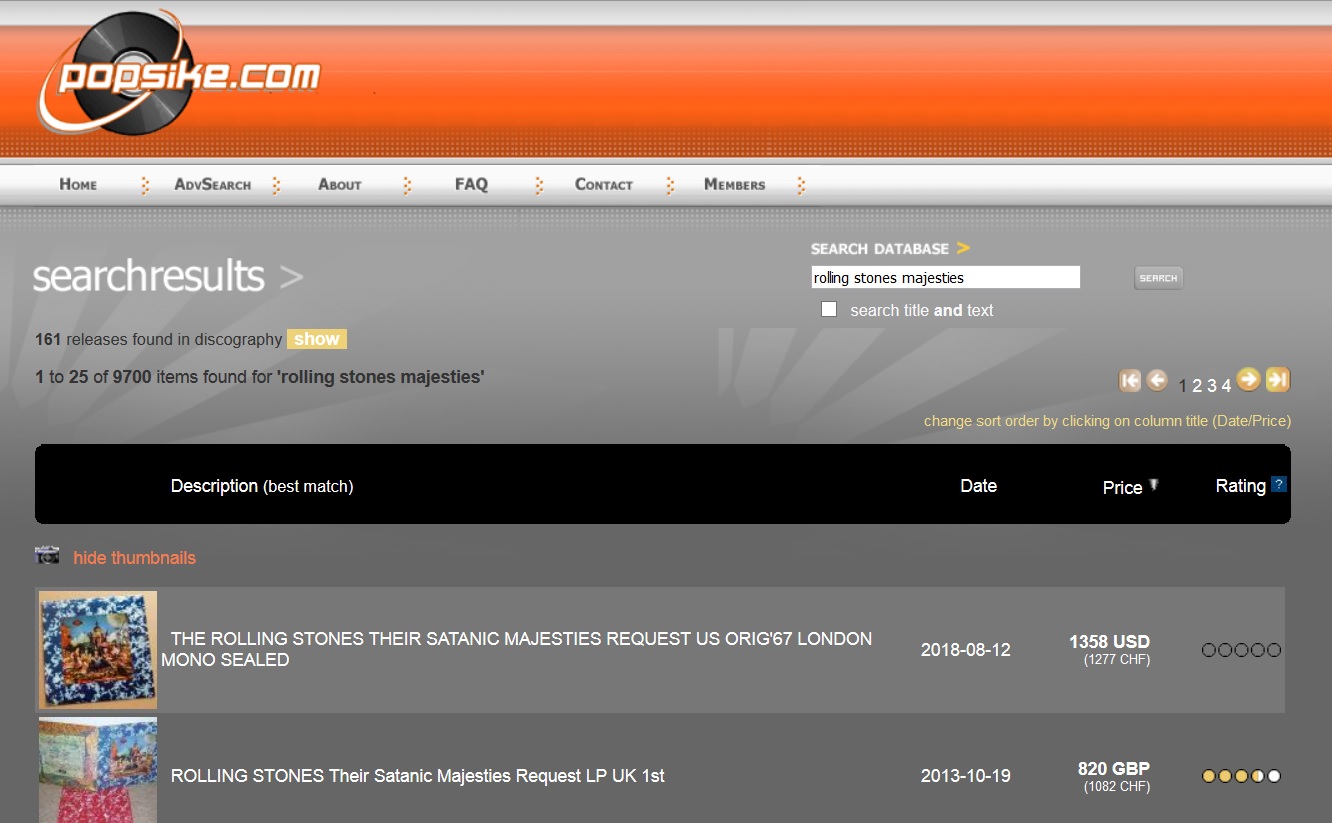 May 2019
We are pleased to announce the launch of our newly redesigned website, popsike.com - featuring a brand new look, more viewing features and a fully responsive layout for all platforms – we hope you'll find it easier to navigate and find what you're looking for quickly and efficiently.
We encourage everyone to explore the new site, and to share any questions or feedback with us: contact us
New features
Dark Mode
In your settings (My Account) you can change "dark mode" to yes or no. Dark Mode means dark background with white font.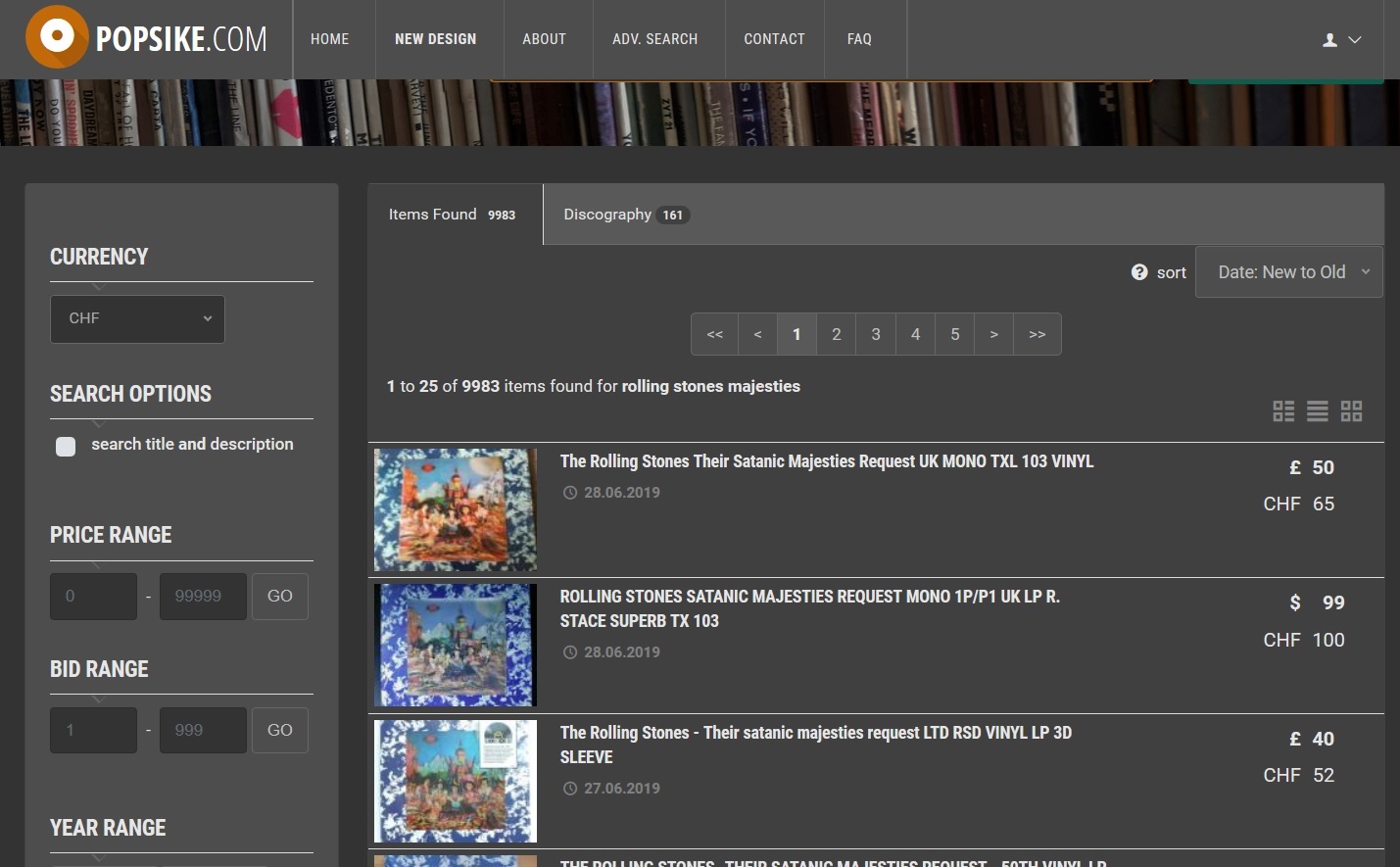 different views on results page (you can save your preferred view in your account settings)
pics with text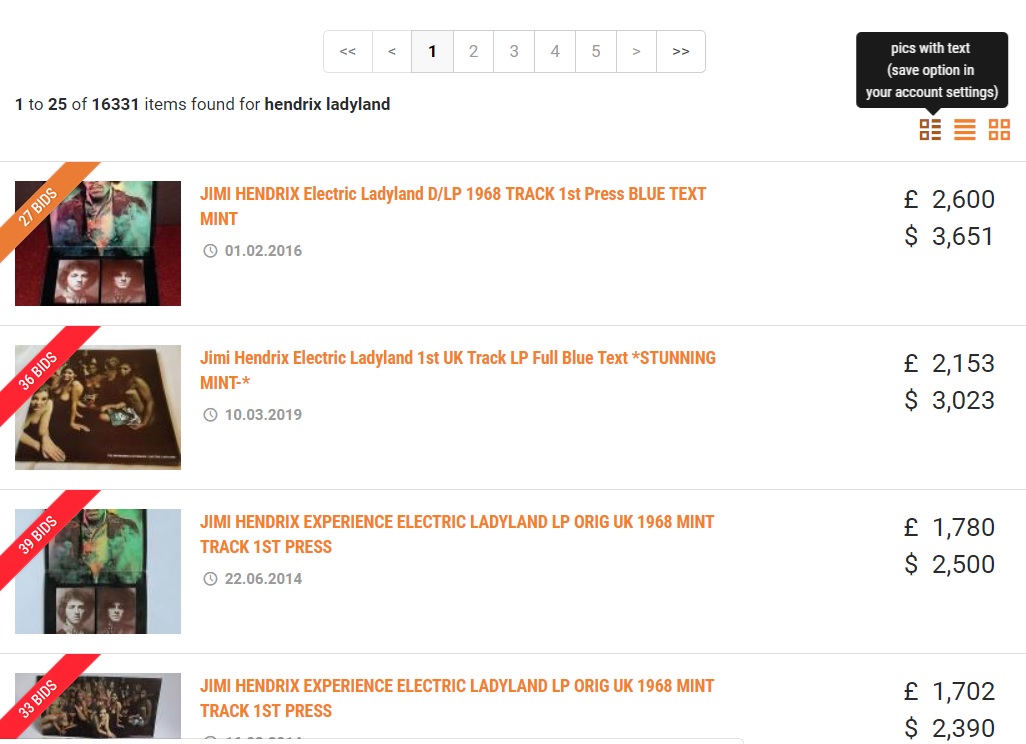 text only

gallery view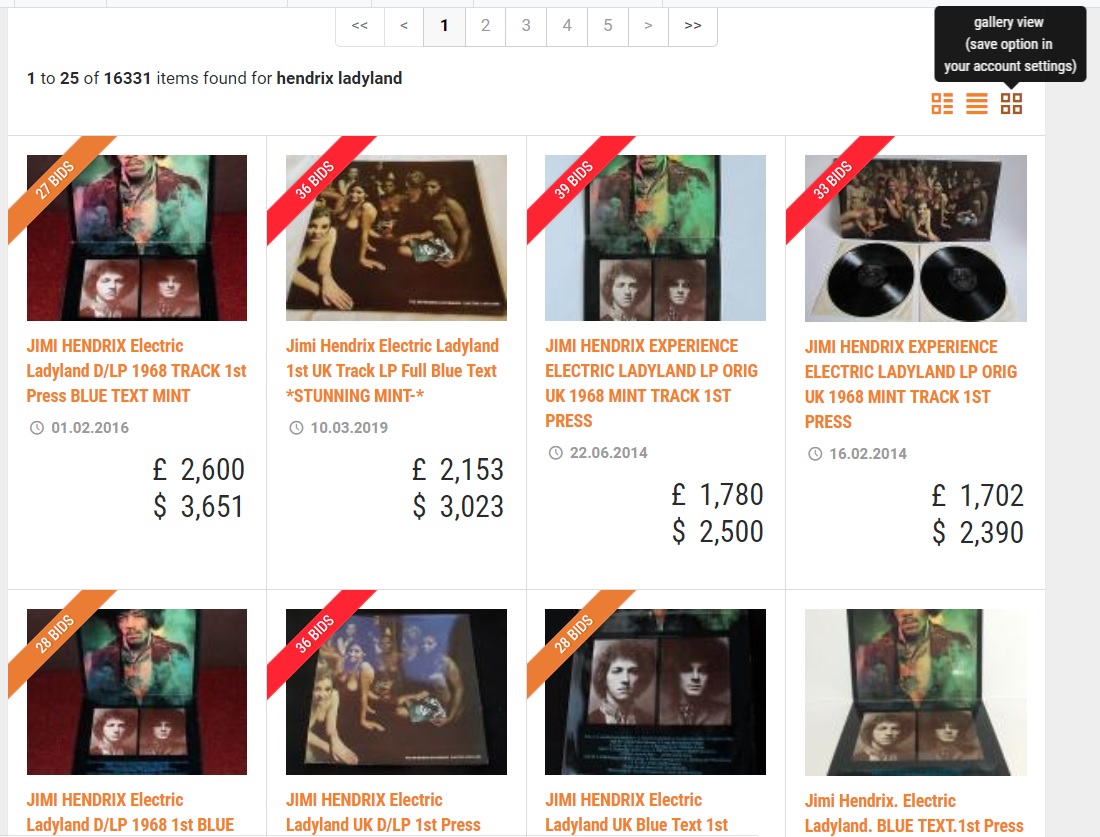 More Filters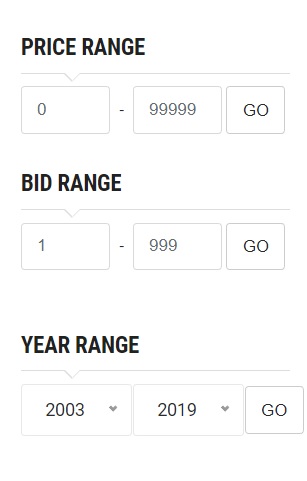 ---